"Let me tell you about... "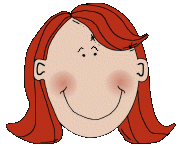 ..."Our 3 page Pamphlet websites."
Pamphlet Package
A complete 3 page website. $199.00 per year includes:
3 Page Website
1 Domain Name
Hosting
Web Stats 3 times a year
No Set-up Fee
Buy Now or go to our Order Page for more information!
More about our Pamphlet Package
With this package you get a 3 page website with your own Domain Name.
Our 3 page website gives you a HOME page and your Contact page. Plus an additional page for your use to tell your audience more about you.
For only $199.00 per year you can have a web presence. Our Pamphlet Package includes all you need. You pick a design you like and give us the text. We include the hosting, domain name cost and if you have an e-mail address we will include that as well.
Pick a design - find a Pamphlet Package designs you like. Here are some samples:
Call us for a no obligation consultation.
1 (661) 456-8548
Or see our Order page.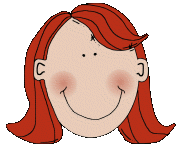 "Remember Each of our packages no matter what size includes- ."

A Domain Name: This is not a sub-domain it is a real domain name. You can have the name you like as long as it is available. For more about domain names see our Frequently Asked Questions (FAQ's)

Hosting: We host your site for you. You do not need to learn how to work in C-Panel or Plesk or how to upload your website. With our 5-page Brochure Package we include web-mail. For more about hosting see our Frequently Asked Questions (FAQ's)

A Pre-designed website: A full 3 pages for your website, and all our website designs are professionally made and are multi-browser compatible. Feel free to check out the designs we have for our 3-page Pamphlet Package websites.

Only Text is Needed: Our pre-designed websites are more then just templates. These sites are designed to need nothing more than for us to add your text. No designing on your end. You get all the features of a custom website with limited effort on your part. Plus this saves us a great deal of time and money so we pass that savings on to you, the customer. See what text do I need.

A Contact page: All your contact information is listed in an easy to access manner. This includes your name, address(es) and phone number(s). Also a link to an on-line map is provided, so people can find your main location fast and easy. Plus a paragraph or two about your business and/or history. If you have e-mail we can add your e-mail address as well. See more about e-mail addresses and avoiding SPAM

Website Stats: Website stats tell you a lot about how your website is doing. We e-mail you a report which shows your website stats for each day of the month. For our 3 page websites this happens 3 times a year, about once every four months. These stats help you keep track of how your site is doing. We are happy to go over your report with you on the phone so that you can take full advantage of this report. See more about web stats.

Updating: We know that sometimes things change so we offer you a free update each year in addition to your renewal update. That means you really get two chances to change your website each year. We want to help you keep your site fresh and current. See more about updating.

A 'Mention this Website Reward' box: While this is optional we include it for free We recommend that you offer the visitors to your website a reward for mentioning they visited you website page. This will give you feedback on how well your site is doing. This can be anything from a small gift to a discount. This reward box appears on your contact page with your contact information. See more about offering Rewards.

Customer referrals: Even most of our 1 page pre-designed websites include a place for you to put your customers comments or referrals. These referrals add credibility to your website. If you do not have customer quotes then try a famous or interesting quotation instead.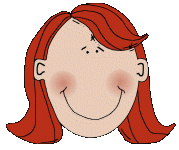 "Just like in the story of 'The Three Bears'
"This is usually just the right size but, maybe either our 1 or 5 page Website is a better fit."
"Or, maybe you only need our..."
"Redirect Solution"
You have a website but it has a complicated address. We can help with our Redirect Solution for only $39.00 per year.
Need more help call us 24/7 for a no obligation consultation.